Ear Nose & Throat Doctor Lafayette, Indiana
Best Care, EVERY PATIENT, Every Visit
IAC CT Accreditation – "Seal of Approval" Patients Can Count On.
Hospitals, physician offices, medical centers, and imaging departments that are accredited by the IAC CT undergo a rigorous review of the CT operations pertaining to patient care in their facility. A comprehensive quality assessment program must be kept in place that evaluates patient safety inclusive of equipment testing and radiation dose assessment to ensure the dose delivered is in keeping with national guidelines. Specialists in the medical CT community such as physicians, technologists, radiologists and physicists evaluate these sites and determine if they meet the guidelines. Accreditation is granted only to those facilities that are found to be providing quality patient care, in compliance with the IAC CT Standards. Once granted, IAC CT accreditation is valid for a period of three years, after which time the facility must undergo repeat evaluation.

Lafayette ENT
2320 Concord Road
Lafayette, IN 47909
(765) 477-7436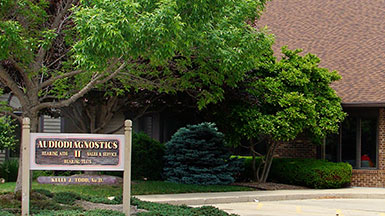 Audiodiagnostics II
2320 Concord Road
Lafayette, IN 47909
(765) 477-7016
Satellite Offices
Lafayette ENT @ Crawfordsville
Peter Hillsamer, M.D.
Office Hours: Wednesday and Friday
(765) 364-1611
1630 Lafayette Rd, Suite 100